About Dr. Phillips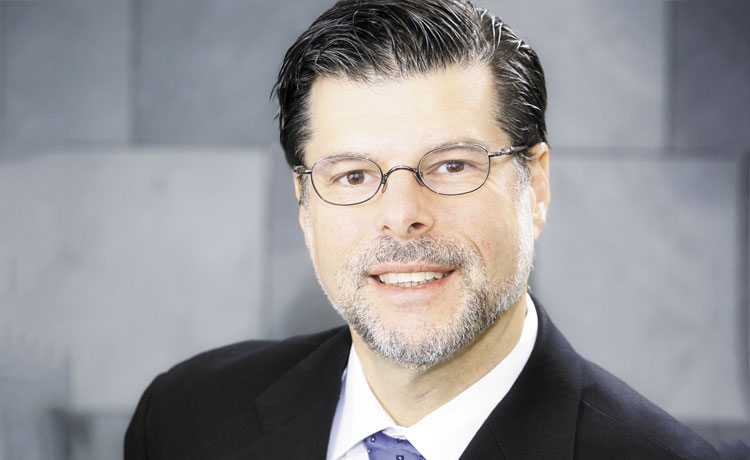 Dr. Daniel Phillips, the founder of NEI, received a Bachelor of Science degree with Highest Honors from Northwestern University in Electrical Engineering with a subspecialty in Biomedical Engineering and Neurophysiology. He earned his medical degree at Washington University School of Medicine, where he received the prestigious O'Leary Award in Neurosciences and the Brookings Award for academic achievement. He completed his neurology training at Washington University and Barnes Hospital, where he also served as Neurology chief resident.
As a board-certified neurologist with over 35 years of clinical experience, Dr. Phillips has published in the field of neurology and participated in the clinical trials of new therapeutic agents for the treatment of neuromuscular disease. He founded the Missouri Baptist Acute Inpatient Rehabilitation Unit and was its' medical director for 10 years. He is a member of the clinical faculty and Assistant Professor of Neurology at Barnes Hospital and Washington University where he teaches clinical neurology to the medical students. Dr. Phillips also currently serves as the Electrodiagnostic Consultant to the St. Louis Cardinals. Since 1989, four different team physicians have requested that he provide consultative electrodiagnostic services for both minor and major league baseball players.
As a clinical electrophysiologist and biomedical engineer, Dr. Phillips is an expert on nerve conduction and electromyographic (EMG) studies for the evaluation and diagnosis of peripheral nerve disease. For over 20 years, his clinical work has focused exclusively on performing nerve conduction and EMG studies. He has personally performed over 50,000 of these tests during his 35 years in clinical practice, making him a recognized expert and one of the most experienced such clinicians in the country. He is board certified in Electrodiagnostic Medicine by the American Board of Electrodiagnostic Medicine and received published recognition for scoring in the top ten percent on the board exam. He is a member and fellow of the American Academy of Neuromuscular and Electrodiagnostic Medicine (AANEM), the premier specialty organization dedicated to credentialing, advocacy and education in the field of Electrodiagnostic Medicine. Dr. Phillips had the first AANEM accredited electrodiagnostic lab in Missouri, and was one of the first eight labs in the country to be granted Exemplary status.
Dr. Phillips is passionate about improving the quality of electrodiagnostic studies across the country and has served on the AANEM's State Liaison/Quality Committee where he actively advocated for quality and educated medical directors, peer reviewers and payers about the importance of quality EDX medicine. He has served on The Electrodiagnostic Self-Assessment Examination Committee which establishes guidelines for electrodiagnostic medical training programs to assure a high standard of training in the field and prepares review courses and self-assessment examinations for physicians and training programs to assess their knowledge and skill. He also served on the AANEM's Electrodiagnostic Laboratory Accreditation Committee, which reviews applications from those labs across the country seeking accreditation.
Dr. Phillips' training in clinical neurology and electrical/biomedical engineering, his wealth of clinical experience and his dedication to the field of electrodiagnostic medicine give him a unique level of expertise in performing and interpreting these highly complex tests. His detailed analysis of nerve conduction and EMG test results helps referring physicians and surgeons (orthopedists, neurosurgeons, hand specialists, internists and others) gather the information necessary to correctly evaluate, diagnose and treat their patients' neurological conditions for the best possible outcomes.
Personal History
Dr. Phillips is married with three grown children and one grandchild. After attending college in the Midwest he decided to stay because he liked the Mid-America values and thought it was a good place to raise a family. His New York accent had dissipated until his mother moved here in 1997(she passed in March 2014). He loves the symphony, opera, ballet and working out on his elliptical while listening to educational tapes from the Teaching Company.
Dr. Phillips CV (Curriculum Vitae)
Dr. Phillips CV (click link to review)